WELCOME TO GERMAINE DE CAPUCCINI

A strengthening facial for tired, stressed skin

Packed with anti-oxidants and essential nutrients, our Royal Elixir facial is ideal for tired and stressed skin. The skin regains its strength and natural immunity against daily aggressions.

ROSE & HONEY BOTANICAL FACIAL

Soothing Stressed & Sensitive Skin

Soothing pure Rose Hip Oil, known for its healing properties, is combined with our de-stressing Royal Jelly Elixir to revitalise dull tone whist helping the skin regain its natural immunity against daily aggression. Your facial is complete with our 5 rose petal mask which soothes skin prone to sensitivity brought on by emotional and physical stress from medication. A luxurious gentle touch and healing massage will help to restore peace to the mind and soul.

TIMEXPERT C+ ANTI-GLYCATION VITAMIN BOOST

Illuminating facial to combat the first signs of ageing

An advanced anti-glycation facial utilising the benefits of Ume extract to fight against the damaged elastin and collagen fibres caused by sugar and UV radiation. Additional Vitamin C derivative provides a powerful antioxidant, protector and firmer, offering the skin a fresh, healthy glow.

TIMEXPERT SRNS GLOBAL ANTI-AGE

Anti-ageing face and eye treatment based on epigenetics

Every day, thousands of our cells are damaged by lifestyle and environmental aggressions. Over time, the gene structure within these cells becomes unable to repair itself and stops producing essential proteins that naturally slow down the ageing process. Global Antiage reactivates these dormant genes and boosts cellular regeneration using "Epigenol" and "Zinc-Glycine Complex". A powerful all-round anti-ageing treatment that provides firming, wrinkle reduction, revitalisation, improved pigmentation and hydration.

EXCEL THERAPY O2 CITYPROOF

Oxygenating anti-pollution facial for suffocated skin

This anti-ageing, oxygenating facial is ideal for dull and sallow skin. It fights all types of modern pollution: blue light exposure, UV light damage, sugar damage and environmental pollution. Two revolutionary masks work to repair and defend the skin against pollution damage and external stress. Our oxygenating bubble mask releases pure Oxygen into the deep dermal layers of the skin. A second mask uses our Dual Matrix technology to activate the skin's immune system increasing its defence capability. This therapy also includes a highly relaxing, lymphatic facial massage to de-stress and detoxify the skin.

B CALM SENSITIVE & ROSACEA FACIAL

This new expert "Dermo Cosmetic" is specifically designed to reduce and prevent the symptoms of extremely sensitive/intolerant skin and skin prone to rosacea. Hypoallergenic, free from fragrance, alcohol, silicone, mineral oils and essential oils and using the exclusive 'Skin-Biome Repair' Formula, the skins natural bacterial flora is rebalanced. This exculsive facial aids the skin in defending itself naturally and therefore the skin becomes less irritable and reactive.

HYDRACURE INTENSE HYDRATION

Deeply hydrating facial for dehydrated skin

After just 1 treatment, 100% of clients have more hydrated skin*. This is achieved through our unique "Hydractive" blend of ingredients including Hyaluronic acid and natural spring water from the Izumo Yumura thermal spring in Japan. Your skin is provided with the natural healing ability to retain moisture.

An intensive peel to deeply renew and smooth the skin

A deeply renewing and anti-oxidising facial peel suitable for even the most sensitive of skin. Our AOX system stimulates the synthesis of collagen and elastin, reduces pigmentation and dark spots whilst hydrating and renewing the skin. 100% of clients show visibly renewed skin which is smoother, more luminous and firmer*.

GLYCOCURE RENEWING PEEL (ADD-ON TREATMENT)

Refines and Deeply Exfoliates

The Perfect Add-On to any facial. An advanced exfoliation peel to hydrate, eliminate dead skin cells, detoxify the deeper layers of the skin, reduce congestion and enhance the results from your chosen facial. Formulated with Alpha Hydroxy Acids (AHAs), wrinkles and pigmentation are reduced and the skin is left more balanced and hydrated.

TIMEXPERT COLLAGEN BOOST EYES (ADD-ON TREATMENT)

Reduces puffiness, lines and wrinkles

This relaxing and deeply effective anti-ageing and illuminating eye treatment targets concerns relating to puffiness, wrinkles and uneven skin tone. The perfect Add-On to any facial.
SPERIENCE ELEMENTS MASSAGE

A FENG SHUI INSPIRED FULL BODY MASSAGE

An aromatherapy massage designed to suit your needs and mood. Choose from one of our 5 pre-blended oils. Your therapist will then use specific movements to target your concerns, relieve tension and negative energy throughout your body.

FIRE - RELAX – For a calm body and mind

A warming, relaxing massage blended with Lavender, Sandlewood and Ylang-Ylang to help calm and sooth and alleviate anxiety.

EARTH - DETOXIFYING – Deep body cleansing

An anti-cellulite massage working on the contours of the body and targeting stomach area to aid congestion, with essential oils of Cedarwood and Juniper.

METAL - VITALITY – For a skin and mind boost

A revitalizing massage, with Lemon, Lime and Nutmeg, to uplift the mind and body.

WOOD - STIMULATING – Suitable for poor circulation

A stimulating massage with essential oils of Mint, Sage and Cinnamon designed to help improve circulation.

WATER - HYDRATION – For natural skin and body rehydration

A massage to help with rehydration, regeneration and soothe the mind and assist with fluid retention in the legs, with Geranium, Patchouli and Coriander.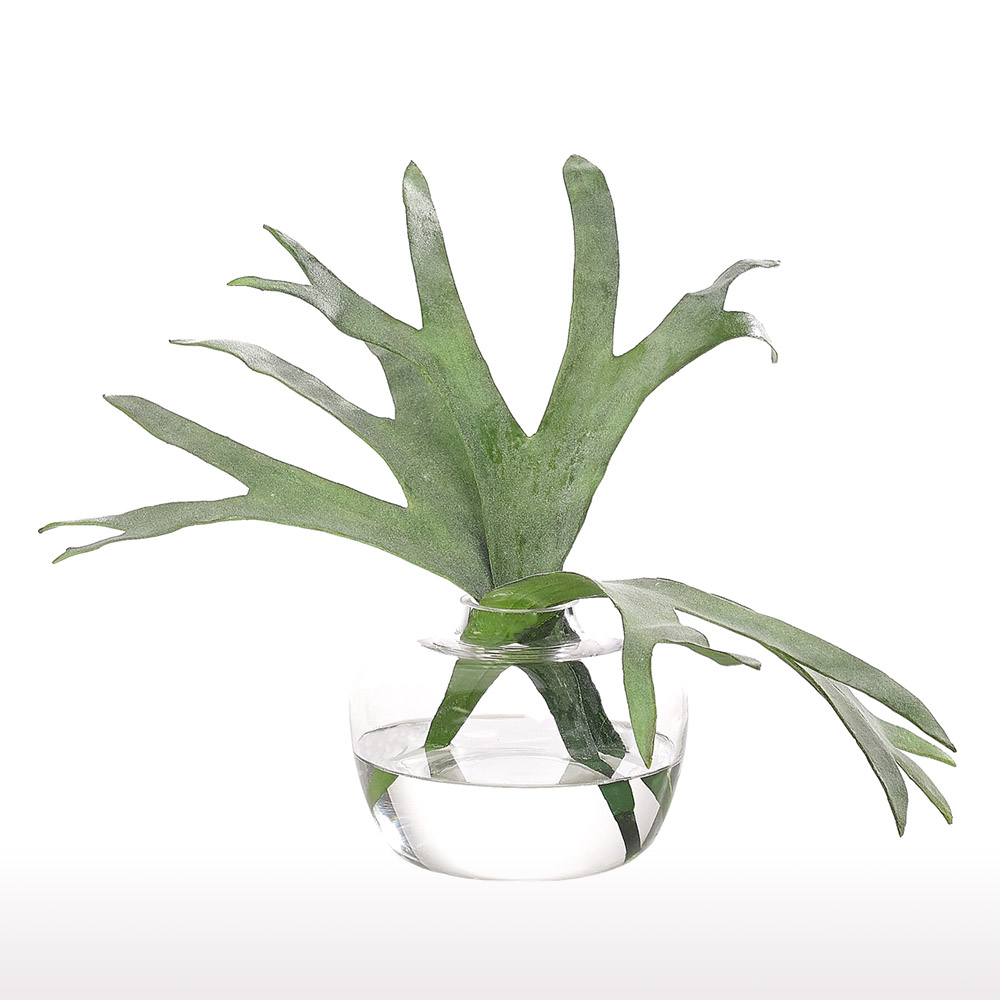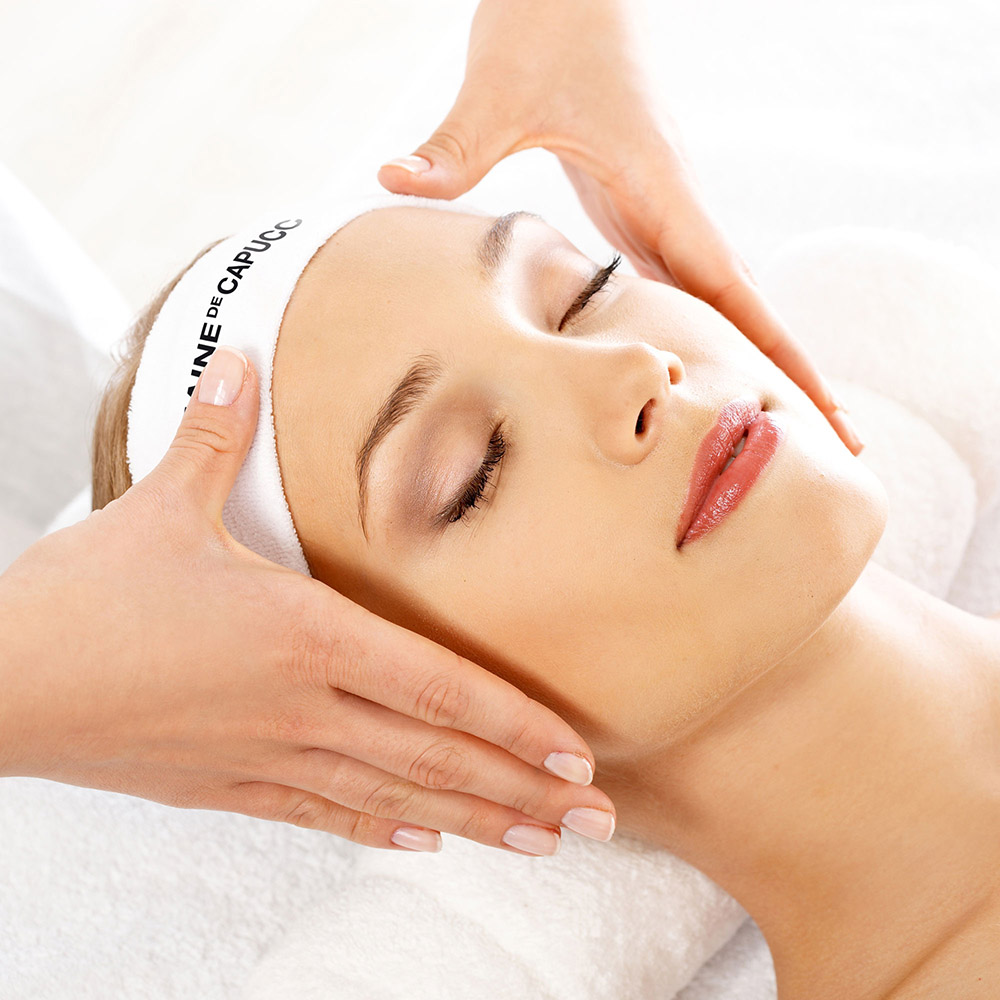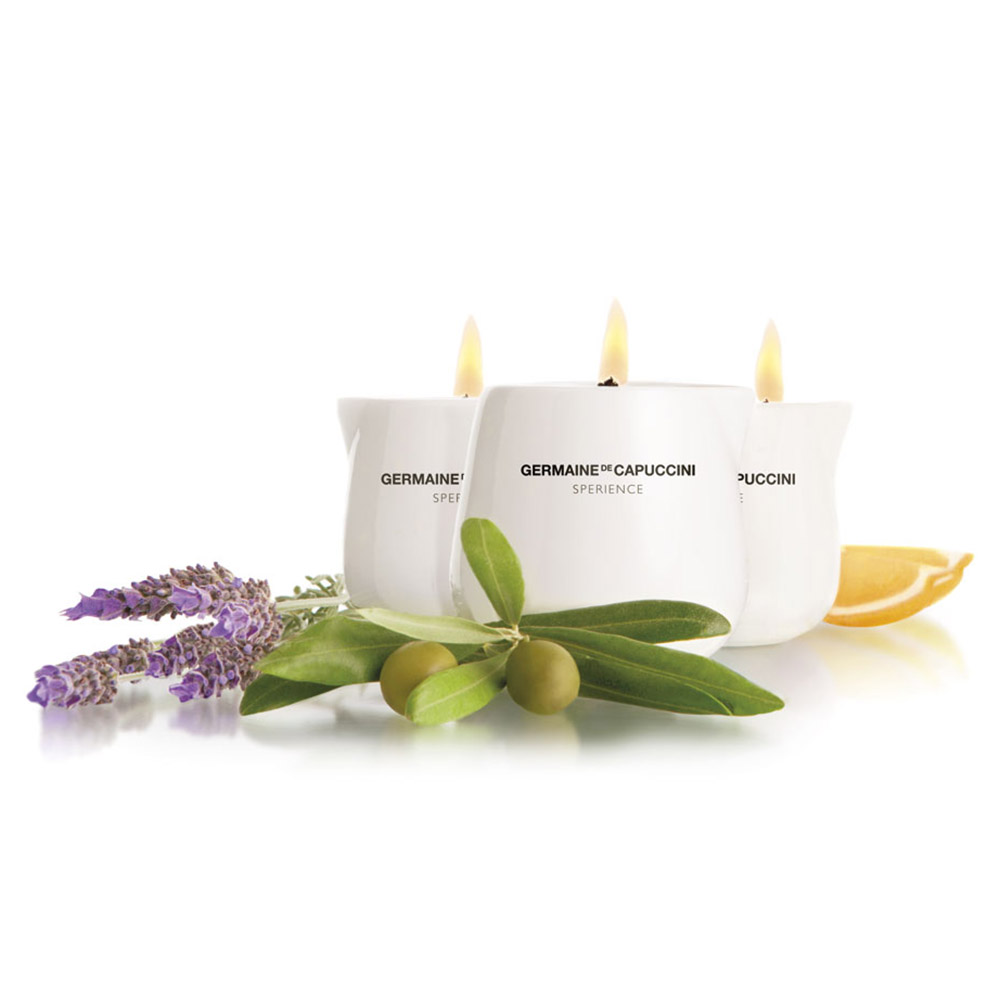 With our prescriptive massage you can choose the body areas for your treatment and enjoy a relaxing or deep tissue massage where you need it most. Massage will relieve tension, reduce stress, improve circulation, aid sleep, and restore the senses . A bespoke treatment where body and spirit are nurtured, resulting in a state of total relaxation, emotional balance and beauty.

Smooth water-heated basalt stones are used to perform a soothing body massage. The stones are volcanic in origin and rich in minerals. The direct heat they emit penetrates deeply in your body, warming up tight muscles and improving circulation. This treatment will balance and ground the body, leaving you feeling totally calm, yet energized.

Time to relax and take the weight off your feet with this specially designed Full Body Massage. Our highly trained therapists will commence with a gentle warm Pinda Massage around the shoulders and scalp, working down the spine to gently ease away stress and tension. This therapy uses our Collagen Firming massage cream to firm, tone and target stretch marks through a relaxing massage with soothing effleurage movements.

MEDITERRANEAN CANDLE MASSAGE

A warming full body massage

Choose one of our Mediterranean inspired massage candles; Lavender, Olive or Citrus which will be burned while you enjoy a relaxing pinda massage. The warm oil from the candle is then poured over the body for a prolonged body massage, using deep and soothing movements. This indulgent massage will ease tension whilst natural antioxidants will hydrate and nourish the skin.

BAOBAB OIL NOURISHING SCALP MASSAGE

Stress relieving neck and scalp massage

A nourishing and moisturising neck and scalp massage utilising the benefits of ethically sourced Baobab seed oil. A highly effective stress relieving experience ideal to add to any face or body treatment.
BAOBAB OIL & SEED BODY EXFOLIATION

Using the seed of the Baobab combined with the Nourishing oil to gently exfoliate and hydrate the skin – perfect for pre-holiday treatment. Suitable for pregnancy.

A perfect treatment for tired, achy legs - our Baobab energizing leg treatment. This treatment commences with an Exfoliation, followed by a Massage to the legs and finishes with a touch of Dreamy Leg Gel, leaving you radiant and walking on air!

Reflexology can be used to treat a host of health issues, from back pain and arthritis to migraines and menstruation. Reflexology will strengthen the immune system, prevent further illness and breathe life back into your body, making you feel balanced, positive and full of energy.

Electrolysis is used to achieve permanent hair removal on small areas of hair growth usually on the face area.

We use hot strip wax providing a speedy application with extra strong grip, no sticky residue and no skin drag. Comfortable to the skin and suitable for larger waxing areas.

Full Leg & Classic Bikini

Half Leg & Classic Bikini

Hot wax is a comfortable treatment which removes the hair from the root without pulling at the skin. The benefits include less ingrown hairs, less breakage and longer regrowth periods. Hot wax also lessens the chance of skin reddening and is suitable for intimate and specialist areas. Suitable for sensitive skin.

Brazillian/Hollywood Bikini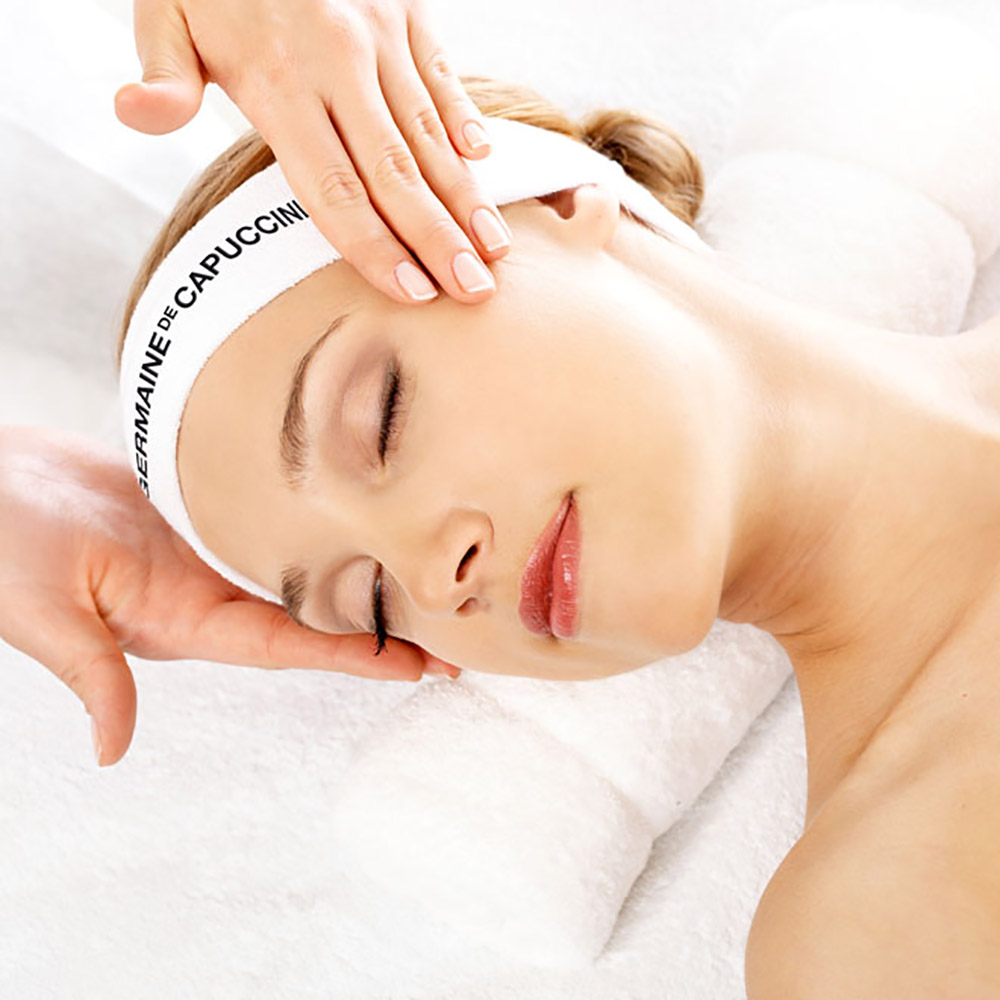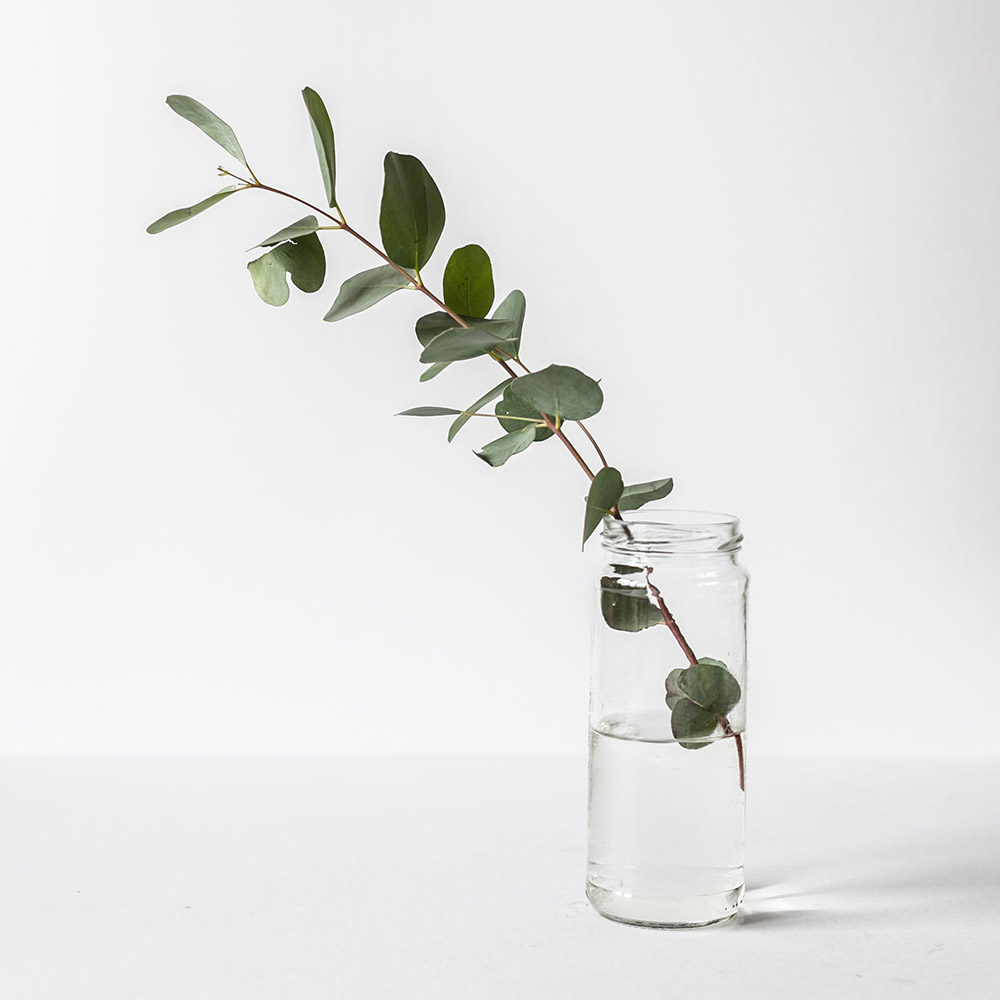 | | | |
| --- | --- | --- |
| | | |
| Enjoy beautiful hands and feet all year round with carefully cultivated natural nails. The Gel Bottle offers zero dry time lasting up to 14 days, choose from a vast range of colours. | | |
| The Gel Bottle Hand or Feet Polish | | |
| | | |
| | | |
| | | |
| Jessica's prescriptive treatment is the ultimate in hand and nail care to treat normal to dry, damaged or soft nails. | | |
| | | |
| | | |
| Jessica Pedicure & Reflexology | | |
| | | |
| | | |
| | | |
| | | |
| | | |
| --- | --- | --- |
| | | |
| Shaping and tinting your eye brows and lashes will open up your eyes to give more definition and frame your face. No need to use mascara so a perfect treatment for holidays. | | |
| *A patch test is required for tinting and LVL Lashes 48 hours prior to any treatment for clients new to the salon. | | |
| LVL Lashes – Length, Volume, Lift | | |
| | | |
| | | |
| | | |
| | | |
| Eyebrow Shape, Lash & Brow Tint | | |